About Lars K Jensen
Who is this guy?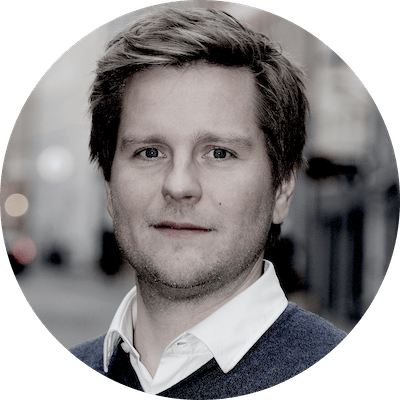 I have my background in journalism but I have spent my entire career working with digital development, innovation and Product Management in the digital publishing industry.
Past
I spent 10 years at Denmark's largest website, Ekstra Bladet, which is a part of the country's biggest news publisher, JP/Politikens Hus.
There, I was editorial project manager, head of the editorial development team (working closely with reporters) when we launched it back in 2012 and worked with user experience and technical performance. Always in cross-disciplinary roles.
At Denmark's biggest media monitoring company, I was the head of Product Development and besides carrying tools like the Value Proposition Canvas and the Jobs To Be Done framework into the organization, I also set up and organized internal meetings and workflows under the 'Markets and Products' moniker.
This made sure that the different part of the organization where in sync and always had their eye on the user's experience as well.
Present
I currently work at Willmore, a consulting agency mainly focused on the publishing/media industry.
My title is 'Head of Digital & Product' and as a consultant I help publishers and other companies and organizations with everything from understanding their users, delivering real value to them – and succeeding with their digital products and projects.
You can read more about me and my work at larskjensen.dk.
Contact and connect
You are more than welcome to email me (lars@larskjensen.dk) – you can of course also connect with me on LinkedIn or follow me on Twitter (which is my favourite platform).
Oh, and does Products in Publishing have a Twitter account? Of course it does: @ProductsinPub.
All the best,
Lars